Rose Petal Powder
Botanical name : Nordostychys Jatamnsi
English name : Rose
The Rose Petal Powder is an essential ingredient in many face packs, facial scrubbers, hairpacks, hair oils, body powders, perfumes, and soaps because of its cooling properties andsoothing fragrance. For centuries rose petals has been used as astringent and naturalcooling agent for eyes and body. It is also effective in curing skin infections, inflammation,swelling and prickly heat.
Benefits & Uses:
The rose petal powder rejuvenates and tones the skin. It makes the skin soft, smoothand glowingIt is a natural cooling agent for eyes and bodyIt helps in curing skin infections, inflammation, swelling and prickly heatThis fragrant, astringent powder is used in various cosmetic products including facialscrubbers, face packs, hair packs, hair oils, body powders, perfumes and soaps.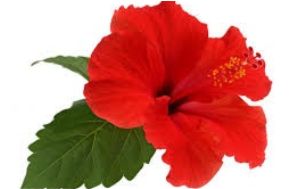 Hibiscus Powder
Botanical name: Hibiscus Rosa-Sinensis
English name: Hibiscus
The hibiscus shrub has great cooling properties. Crushed petals of hibiscus, applied to thescalp in summer, prevent dandruff and lend lustre to the hair.
Benefits og Hibiscus powder include
:1. Encourages hair growth by stimulating circulation
2. Discourages split ends
3. Prevents pre-mature greying of the hair strands
4. Thickens hair
5. A mild cleanser that helps with toxin elimination
6. A great hair color for natural hair especially in combination with henna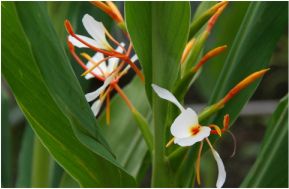 Kapur kachri Powder
Botanical name : Hedichium spicatum
English name : Spiked ginger lily
The root stalk is useful in local inflammations, nausea, asthma, bronchitis, hiccups and inpain. The rhizome of the plant is said to be carminative, stimulant and a tonic. It has beendescribed as useful, specially as an antiasthmatic agent. Clinical trials have been conductedin tropical eosinophilia, with promising results. It counteracts had mouth taste and smell.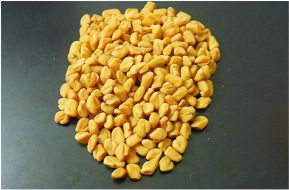 Methi Powder
Botanical name : Trigonella Foenumgraecum
English name : Fenugreek
It is used in hair care formulations for its excellent properties ranging from itching control,anti inflammatory and anti fungal properties. It helps to control dandruff and premature hairfall and seasonal irritations of scalp.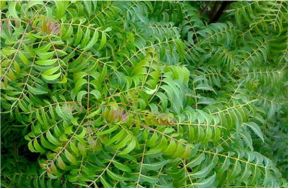 Neem Leaves Powder
Botanical name : Azahrichta Indica
English name : Mrgosa
Uses of Neem leaves are as follows:
1. Treats Dandruff & Hair Fall
2. Reduces Scalp Itchiness
3. Enhances Hair Growth Rate
4. Conditions Hair
5. Treats All Scalp Related Problems
6. Keeps Scalp Healthy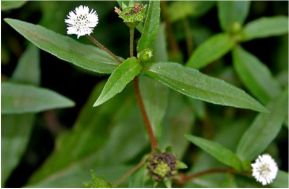 Bhringraj Powder
Botanical name : Eclipta Alba
English name : False Daisy
It is one of the most widely used herb of Ayurveda used in almost all classical Ayurvedicformulations for hair care. It has excellent properties for restoring hair, its natural healththrough revitalizing hair follicles by stimulating blood circulation which is the prime objectiveof hair rejuvenating formulations. An oil prepared with amla, bhringraj and sometimes withbrahmi is well known in India as Amla Bhringraj oil, which is said to blacken the hair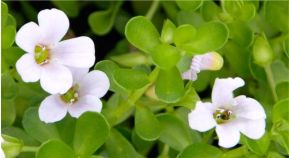 Brahmi Powder
Botanical name : Bacopa Monnieri
English name : Thyme Leaved Gratiola
Brahmi is a traditional remedy that is known to make hair thicker and nourished. Brahmipowder is obtained by grinding dried Brahmi leaves into a fine powder. This powder can beused to make nourishing hair packs and for many medicinal purposes. This powder isusually used in combination with tulsi, neem powder and amla to create hair packs that notonly make hair thick but also relieve itchy scalps.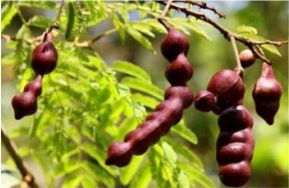 Shikakai Powder
Botanical name : Acacia Concina
English name : Soap Fruit
Shikakai has been used for hair care in India for centuries The fruit pods, leaves and bark ofAcacia Concinna are dried, powdered and made into a paste. While this paste does notproduce the normal amount of lather that a regular shampoo would, it is a good cleanser. Ithas a natural low pH, is extremely mild, and doesn't strip hair of natural oils. Usually norinse or conditioner is used since shikakai also acts as a detangler. It is also used to combatdandruff.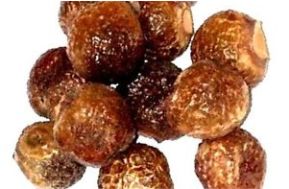 Aritha Powder
Botanical name : Sapindus mukorossi
English name :Soapnut
Aritha is natural foaming agent. It is used as complete herbal hair wash. It gives naturalcolour, softness and silky touch to hairThey are a popular ingredient in Ayurvedic shampoos and cleansers. They are used inAyurvedic medicine as a treatment for eczema, psoriasis, and for removing freckles. Soapnuts have gentle insecticidal properties and are traditionally used for removing lice from thescalp. Soap nuts contain saponin, a natural detergent which is used to clean clothes.
Amla Powder
Botanical name : Emblica Officinalis Gartn
English name : Indian Gooseberry
Amla powder is prepared from Indian gooseberry or amla fruit (Emblica Officinalis)& is anatural source of vitamin C,amino acids and tannin. Amla is traditionally used in allAyurveda preparations and offers numerous skin and health benefits. Amla fruit when driedin the form of powder is used in various hair oils,beauty and hair care products.Amla powder stimulates hair growth and enhances hair color Regular use of Amla powderprovides nourishment to hair.It may also remove mild dandruff from hair and scalp andprovides volume to hair strands.When applied as a paste on hair scalp it helps promotelustrous hair.This apart it controls hair loss,stimulates hair shaft and initiate hair growth.It isalso helpful in preventing scalp infection and controls premature graying.