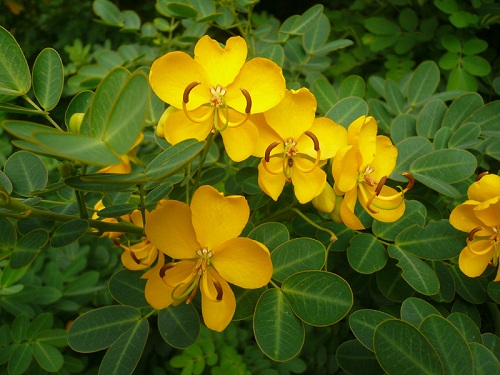 Cassia obovata is nature's own hair booster and best hair conditioner. It's pure magic for
limp hair, troubled hair, scalp, and skin.

Cassia obovata powder looks very much like henna powder, but generally does not impart
any color if left on for short time periods.

It is a plant with a golden-yellow dye molecule.

It has an excellent natural hair conditioning properties which makes hair glossy and thick,
with a healthy scalp.

It will naturally condition all textures of hair, adding luster and supple definition. It is also
known to improve scalp condition and eliminates dandruff. For ash blonde hair, golden blonde
or gray hair, it will brighten and add golden hues and natural highlights (depending on length
of time the paste left on your hair). For dark hair color, it will not lighten hair, but will still reap
the deep conditioning benefits found in pure Cassia Obovata .It is also safe to use on relaxed,
bleached or dyed hair.