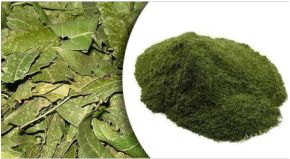 Senna Leaves Powder
We are one of the most reliable manufacturer, supplier and exporter of Senna Leaves Powder. We have expertise in manufacturing the best quality Senna Leaves Powder, which finds application in pharmaceutical industry. We make use of high quality packaging materials for Senna Leaves Powder to maintain its property for longer duration. Our Senna Leaves Powder is finely grounded and powdered for optimum u tilization.
Senna at Cut
  We are well known name in the market for offering Senna Leaves T Cut that finds a major usage in herbal formulations and tea manufacturing. Processed using organic senna leaves under controlled environmental conditions, we offered T - cut leaves that do not contain any form of chemicals or pesticides, and can be availed in different packaging sizes.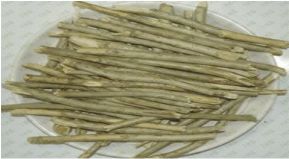 Senna Stems
We are known as one of the prominent Senna Stems suppliers and exporter situated in Rajasthan (India). The Senna Stems, that we provide, are acclaimed amidst the clients for their high quality and purity. The Senna Stems that we offer are mainly used for Laxative. Our Senna Stems can be availed at very affordable prices.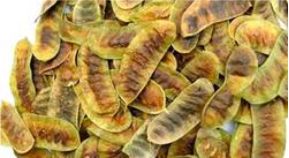 Senna Pods
Our company is engaged in the exporting and supplying of Senna Pods all across the globe. The Senna Pods, offered by us, can be availed in bulk quantity and at the market leading prices.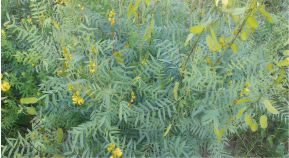 Senna Leaves
We are one of the strongest and largest manufacturers and exporters of Senna Leaves & Pods supplying worldwide as per buyers specification, quality and packing. We have our own plant for processing of senna leaves & pods to gain high quality product with uniform size and weight.
We are specialized in offering Senna leaves which are exhaustively used for laxative stimulant. These senna leaves are available with high Sennocides content and in prime numbers like 1, 2, 3, 4 and 5. We pay utmost attention in the cleaning, sorting and packaging of leaves in safe jute bags/PP bags. These are free from any sort of chemicals and pesticides and available as senna leaves, senna pods, senna powder, senna tea cut, and senna ext racts and are known for high quality standards. Our senna leaves are extensively used in herbal medicines.
Our team holds expertise in cultivating and processing these leaves according to the required demands. We offer our clients senna products at a very reasonable prices and in durable packing materials.
Specifications
| | |
| --- | --- |
| Botanical Name | Cassia Angustifolia |
| Local Name | Senna Leaves |
| Size | No. 1,2,3 depends on size |
| Colour | Light Green |
| Organo Chlorine residue | Not detected |
| Organo Phospohrus residue | Not detected |
| Density | Not detected |
| SENNOSIDE CONTENT | 2.5% (Min) |
| E-Coli | Absent |
| Loss On Drying | 7 % (max.) |
| Total Ash | 7 % (max.) |
| Acid Insoluble Ash | 2 % (max.) |
| Packing | Bells packing 50, 100, 160 Kg |