Manish Henna Exports is incepted with a vision in mind to create an impact on the whole world by supplying and exporting its superior quality Henna across the globe.
We are manufacturing Natural Henna powder using premium quality henna leaves cultivated in our own farms.
Our products are made under strict quality controls with latest technology and high tech plants equipped with modern laboratory.
We lay high emphasis on the quality of our products. Quality being the prime feature of our products, we utilize only authentic raw materials and natural elements to manufacture all our products. From the extraction of raw herbs to the final packaging of the products, all stages of production are strictly monitored by quality control experts.
Our products are safe trust worthy and are of very high quality in cognizance with International markets.
Promoters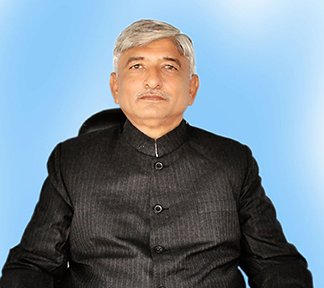 Sajjan Singh Rajpurohit
He is the patriarch of Manish Henna Exports, and has been instrumental to sow the seeds that have brought to Manish Henna Exports to what it is today.
He has a vast experience of Henna cultivation and manufacturing.
In 1979, first time his father Mr. Heer Singh Rajpurohit sown henna crops in his farms located at village Roopawas near Sojat, Rajasthan in a total land of about 50 bighas( 20 acres).
Due to favorable climatic conditions and soils we got a superior quality henna leaves in ample quantity that contains high Lawson content.
He then expanded the cultivation of henna leaves in his farms and raised it to 200 bighas (80 acres) in next two years.
In 1986 he established henna powder manufacturing unit in RIICO Industrial Area Sojat city, Rajasthan. And start manufacturing of Henna powder from henna leaves cultivated in our own farms.
Since then we have made a tremendous growth every year in terms of Quality and Quantity of Henna and become one of the leading exporter of Henna powder in India.
Now our whole family is cultivating Henna and Senna leaves in a total land of about 1200 bighas( 480 acres).
His vision is to make available superior quality henna to valued buyers so that they take the advantage of natural and chemical free Henna at a very competitive prices.
And, it is under his visionary guidance and commendable leadership that we have grown to new heights.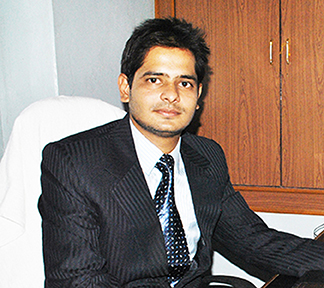 Manish Rajpurohit
He is an Engineer with a B.E. Degre in Production & Industrial Engineering and Management from one of the topmost Engineering college, M.B.M. Engineering College ( Rajasthan's First Govt. Engineering College).
As a Production & Industrial Engineer he has a vast knowledge of Production Processes, Manufacturing Technology, Production & Operation Management, Fluid Mechanics, Heat Transfer,Plant Engineering, Engineering Economics, Automation & Computer Aided manufacturing , Quality Control etc.
He integrated all these concepts of Engineering in a systematic manner and implemented in his business and achieved a great success.
After completing B.E. he handled Export-Import department of various Dyes and Intermediates companies in Gujarat and achieved a vast knowledge of International Marketing .
He is handling Export- Import Department and International Marketing of our Company.
Manish is the key driver for process innovations and is all about tomorrow's technology.
Ujjwal Rajpurohit
A blend of erudition,experience, foresight, technical expertise and accountancy excellence worth emulating, Ujjwal Rajpurohit is handling Accounts Department of our Company.
An illustrious and versatile accountancy professional, he passed B.Com from Jai Narain Vyas University, Jodhpur.
Besides this he is continuous with his higher studies and doing MBA from one of the top management college of Pune.